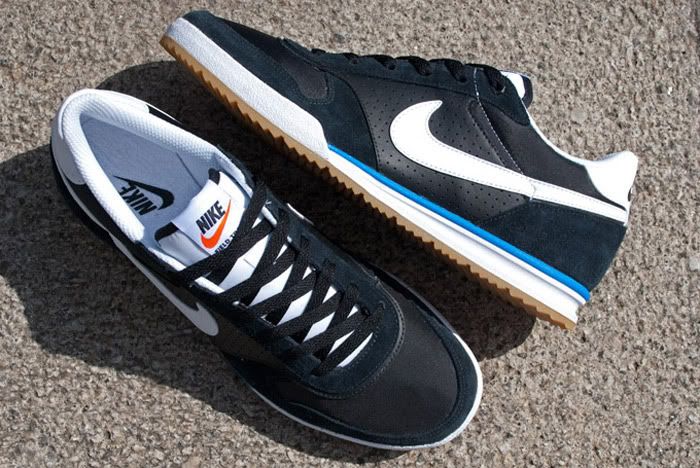 Nike's Field Trainer
is one of those oddities cast into the line to make use of existing lasts and tooling. The big difference here is that the shoe's actually pretty good. Of course, this one's not going to get a zillion dollar marketing spend hurled at it, but the by-product is a nice distillation of football (just in case any of our American brethren are reading, we're talking soccer here) training shoes and classic athletic style. We don't even know 100% that it's a football model either — it just has that look to it, and the gum outsole seems to reiterate that. Recently, we were infatuated with the Lunar Gato - a piece of pure performance that seemed geared towards five-a-side play.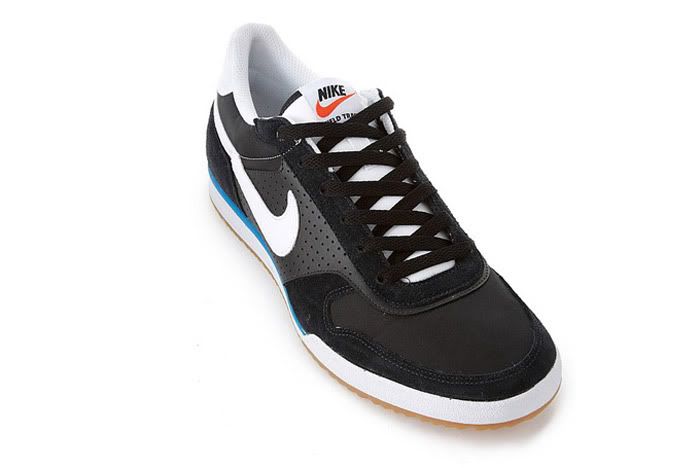 This is a far simpler proposition, but football's in Nike's DNA: the 'Nike' boot in 1971 was one of their first releases and it looked like it could perform in both national takes on the game. Since then it's been the breeding ground for some of the most advanced product the company produces. The Field trainer, however, is significantly more sedate.
The grooved midsole and perforated panel (which, twinned with suede, evokes happy memories of Zoom FCs — one of the most underrated post-millennial shoes from Nike) keeps the Field Trainer appealing. It's no-frills, but we'll take this slimmer shape over some of the hastily welded three-in-one runner creations that are currently sharing shelf space with this model. Will this get retroed in a decade for an audience baying for its return on whatever supersedes WordPress and Twitter? No. But it's a very immediate, hype-free piece of footwear at a decent price, which is something that we're keen to encourage.
View Nike Sportswear Field Trainers
HERE