It's been a while since I've caught up with the goings on of
The Madbury Club
and, to be honest with you, it looks like I've been missing out on some great posts. If you haven't had the chance to already check these guys out then they pretty much post everything from the latest fashion releases all the way through to music reviews and in-depth interviews. This latest post in particular caught my eye...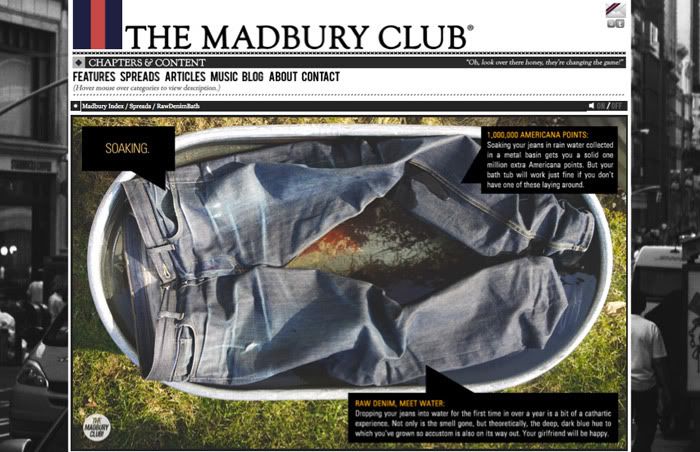 "After wearing a pair of 3Sixteen NYC jeans for over a year without washing them, Phil introduces his denim to the wonders of rain water collected in a metal basic. This will probably remain as the single most random introduction to a spread ever to appear on the front page of Madbury for many moons to come. Enjoy."
If you like what you've seen so far then be sure to read the view the full feature
HERE...