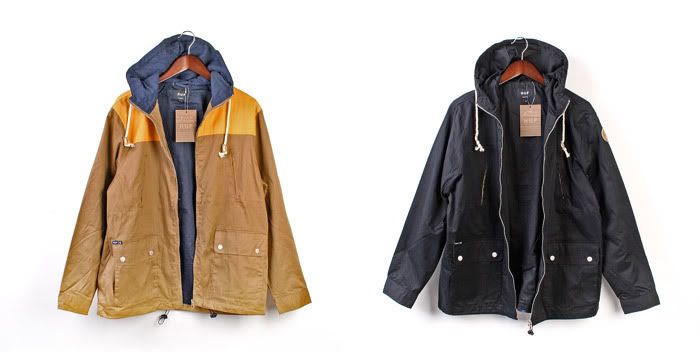 HUF
continue the Spring season with this excellent, lighter weight
HUF Cotton Parka jacket
. We love the two tone panel design with the yellow and tan suiting each other perfectly and also the more subtle black colourway. Quality coated cotton outer with cotton lining and mesh pocket linings.
-Quality coated cotton jacket, lighter weight for spring-summer wear.
-Full zip, constrasting hood pulls, leather tabs and patches.
-Slash hand pockets and two button down patch pockets.
The HUF Cotton Parka Jacket is now available HERE...
HUF
first opened its doors in August 2002 with the best brands footwear, streetwear and skateboarding had to offer, all under one roof; The roof however was tiny. Even owner Keith Hufnagel didn't have the foresight to imagine how well received his visions would be on an offbeat block of Sutter Street just above the Tenderloin district.
HUF
quickly grew to be known as San Francisco's premier purveyor of hard to come by goods. Since its Bay Area debut, HUF has opened a new door each year. Each expansion has allowed an opportunity for Hufnagel to bring more of what the NYC native loves to his permamnent home of SF. A professional skateboarder since 1992, Keith has a unique view and ability to blend his inspiration from the cultures that surround him.