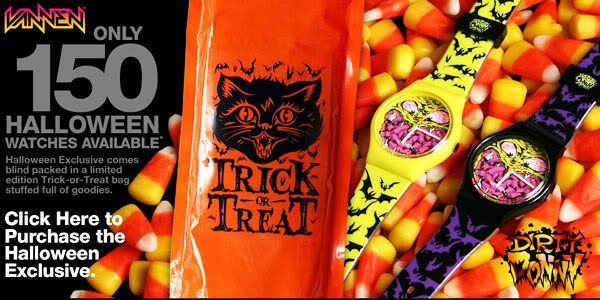 So today I had a parcel arrive, turned out it was from my good friend David over at
Vannen Watches
. I proceeded to open the package and found that they'd sent me one of their super
Limited Edition Halloween watches
(shown above), shipped all the way to me from across the pond in California, USA! Read through as we give you a little more info and insight into this great Halloween inspired creation!
Firstly, a little about the artist behind artwork and design!
Dirty Donny
(poster artist/fine artist/gearhead extraordinaire) was selected to create this extremely exclusive holiday watch because of his repertoire of devious little monsters, ghouls and goblins.
Donny's
characters and illustrations are notorious for their incredible colour and personality. His creatures are sometimes playful-yet-spooky while others are just so wild and mischievous they almost jump off the page and bite you in the face!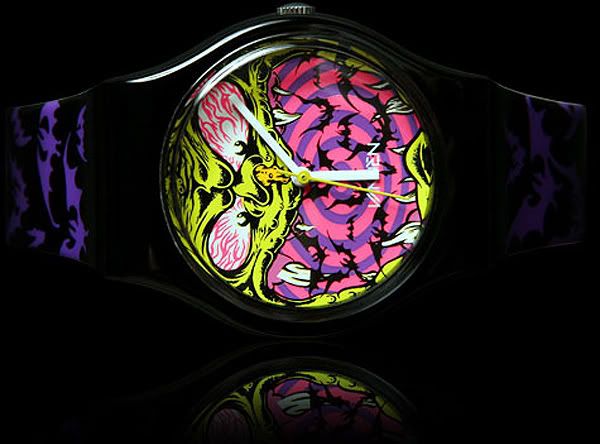 Donny's
Haloween exclusive is a black and purple watch with flying bats all along the straps and a warped, twisted, ghoulish, neon face on the dial. This exclusive watch is limited to 150 pieces worldwide, but because they loved the art so much, Vannen decided to throw in a little extra treat and make another super-limited variant known as the "Toxic Chase" colourway. The Toxic Chase watches are so extremely limited that only 50 exist in the entire world!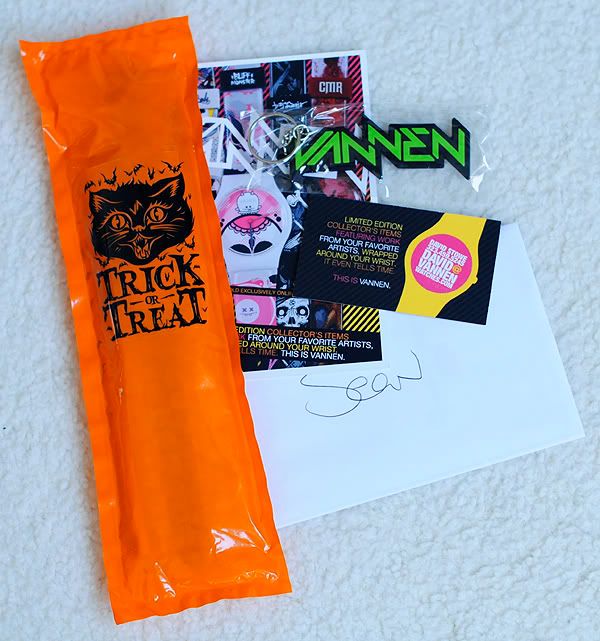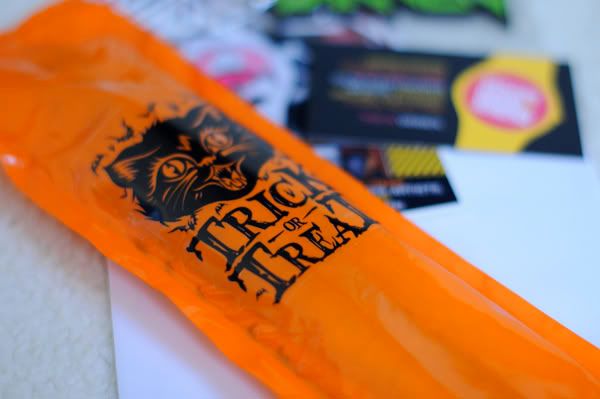 Vannen's
Halloween exclusive is packaged in an orange Trick-or-Treat bag filled with goodies. And to make things even more fun, each watch is blind-sealed within its bag, which means you don't know which version of the watch you'll recieve until it arrives which I think is a nice touch. You may get the standard black and purple Halloween exclusive (100 available) or get a surprise and receive the super-limited edition yellow Toxic Chase (50 available) version!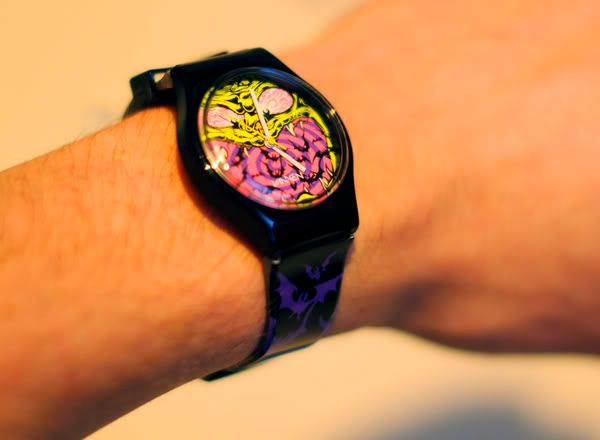 I have no doubt that
Vannen
are really beginning to emerge into an extremely standout watch company. Every little detail is covered with these guys, from choice artist collaborations, great packaging and brand ethos all the way down to product presentation and photography. Many thanks to David for getting this watch all the way out to me here in the UK and for making me aware of such an innovative and super strong brand. We'll all be hearing much more about
Vannen Watches
soon...mark my words!
Be sure to check these guys out through their
website
or
twitter page
.