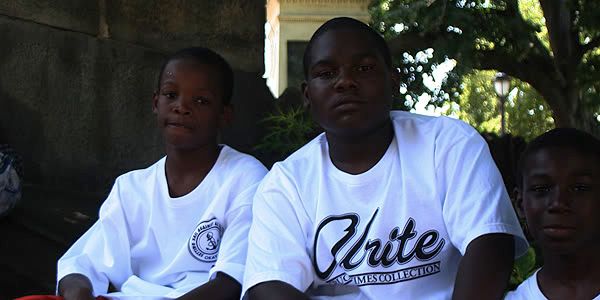 So here's this months interview and boy have we got a good one for you guys this time round. I peeped this brand a little while off and they instantly stood out for me over a lot of the other brands out there.
Okay Alrite
are a Philly based brand that are making waves in the streetwear scene despite only being around since the middle of this year!
Their strong T-shirt prints make quite an impact, with a lot of font and slogan based designs being used as a fairly simple yet very effective approach at making themselves known to the world. High Order! caught up with Okay Alrite founder Chris Semick to find a little more about himself & his up and coming brand...
HO:
So first off '
Okay Alrite
', what's the story behind the name? where did it come from?
OA:
The whole aesthetic behind
Okay Alrite
has a deep meaning that is expressed through simple and classic designs based on my experiences, negative or positive. As far as the name itself, I really wanted something that I felt like I would never outgrow and out of a long list of names for whatever reason it just stuck.
HO:
What's your background? And can you say that it's contributed to what your doing today with Okay Alrite?
OA:
I was born in Long Island, NY, and was lucky enough to live up and down the east coast while growing up, and somehow landed in New Jersey with my family. I spent everyday of High school on a skateboard, this landed me in the back of a few cop cars and it would also explain why I never did all that good when it came to catching up on homework and studying. I was your typical kid, until I reached an age where the only thing I knew for sure was what I did not want to become. I can't be around people with no vision or people that lack ambition, that is my greatest fear. So as soon as I realized this everything started taking off and I have not stopped pushing myself since. Everything that I encounter most definitely contributes to
Okay Alrite
, intentionally or unintentionally.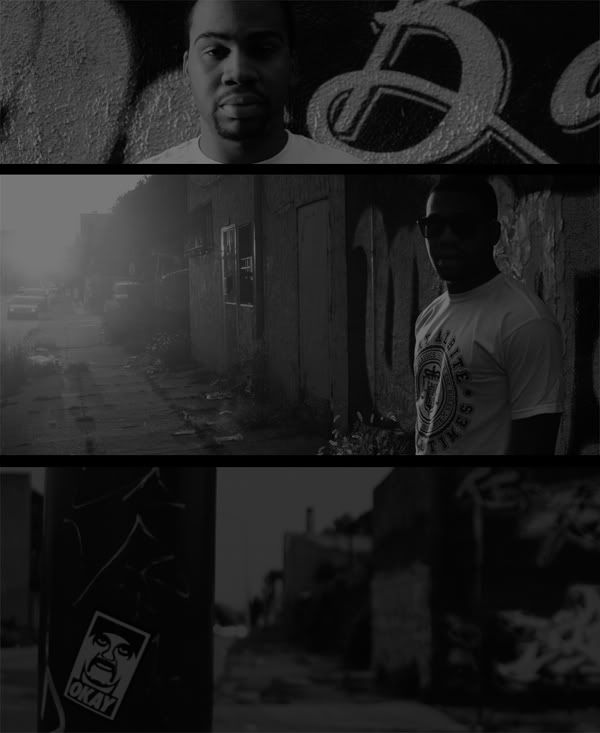 HO:
How and when did the brand first start off?
OA:
Okay Alrite has been in the works for a few months now, I try to keep everything in house. We held our launch party June 5th of 2009. So, officially we have been around for roughly 3 months. We have a very long way to go.
HO:
What's the meaning behind Okay Alrite? Does it follow a certain ethos?
OA:
Okay Alrite
embodies something that the vast majority of clothing lines completely miss. It is a simple dedication to being completely honest in what we embody and very upfront with the message we are trying to put out. We are not trying to change the world with a design on a t-shirt, thats just not going to happen. Live in the moment, work hard, love what you are doing, never settle- no matter what, in the end it's going to pay off. On a personal level and professional level, it's all going to pay off.
Follow your heart to the fullest and keep doing your thing, stay true.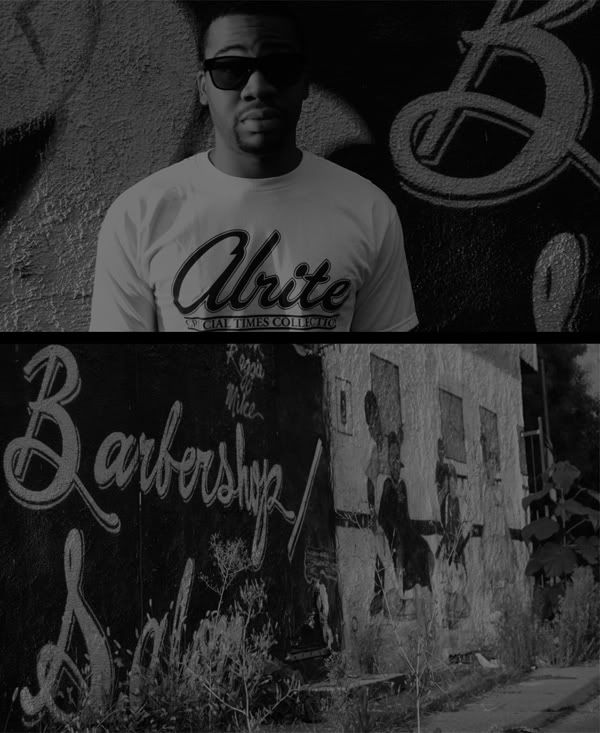 HO:
Your first collection
'Crucial Times'
was release earlier this year, what were you hoping to achieve with this first range? And do you feel you accomplished it?
OA:
As proud and as I much as I love the first collection, I feel that the Crucial Times collection was a soft opening for this brand, it is us introducing ourselves to the world. We are no doubt still pushing and selling the collection as if it came out yesterday, but I feel like it does us no justice as far as what we are truly capable of. The response for the collection has been unreal. It means the world. Every comment made about
Okay Alrite
sticks with me, this brand is an extension of myself.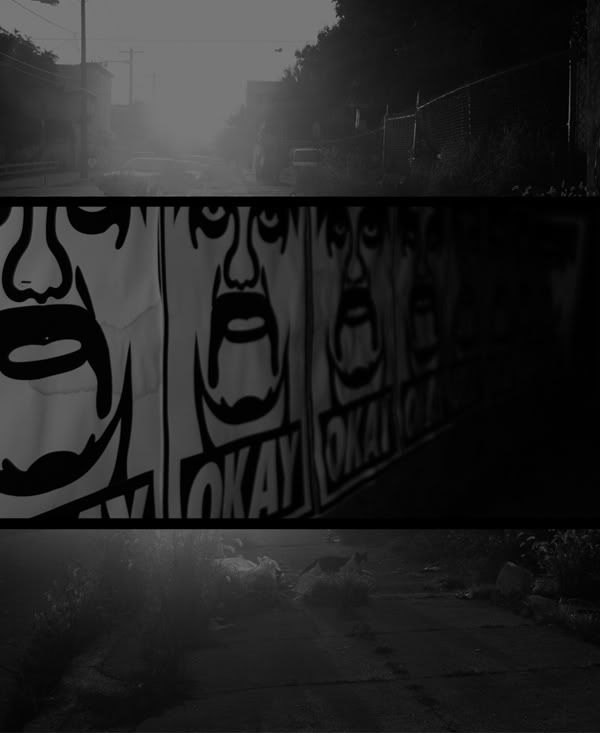 HO:
Your stickers are obviously a cheeky nod at a certain well known streetwear brand! What other brands do you follow and feel your inspired by?
OA:
I'm inspired by literally everything, I feel like if you are inspired by what other brands are designing you will end up stuck. I'm inspired by brands because of their work ethic, not so much the design aspect. I'm really drawn to the whole build something out of nothing mentality.
To name a few people who inspire me I have to say
Supreme's
founder James Jebbia, Rob Crustofaro and Arnaud Delecolle from
Alife
, and
Shaun Stussy
. All these dudes are pioneers as far as this culture goes and I am totally moved by what they have created. I'm just trying to pay my dues and bring heat to the game for the love of doing it, just like they did/do.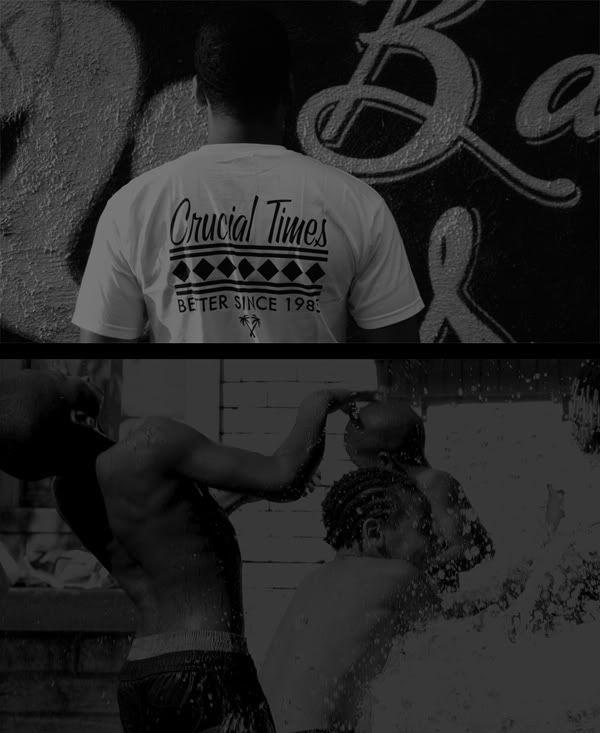 HO:
So when will we see a new range being released? And what can we expect to see?
OA:
As of right now we have every intention of releasing our second collection in November. I'm not rushing anything, mistakes are crazy expensive in this industry and times are not easy right now. Product wise you will see hats, hoodies, and tee's. The over all objective is to become a brand that people can count on for quality, conceptualism, and consistency and we are really stressing it in this collection. Everything is a step up this time around and that is what it's all about progression.
As far as the presentation we are working with a local photographer and web designer, both are really big supporters of the brand and are most definitely going to bring the collection to a whole new level.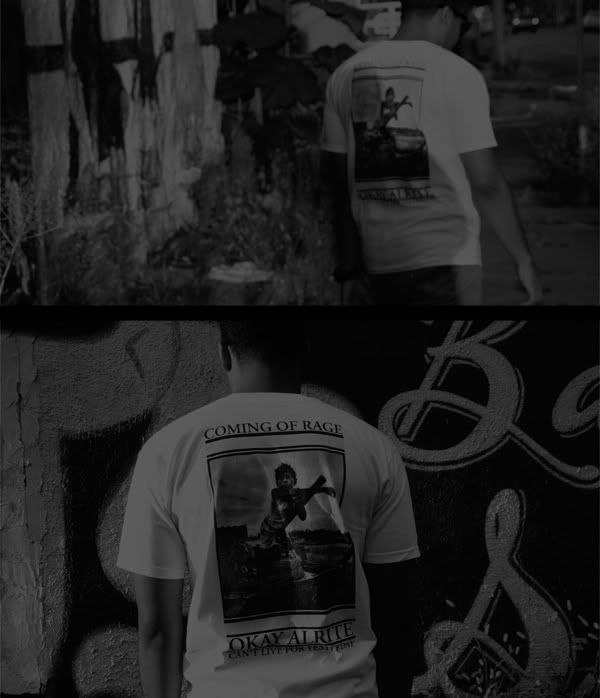 HO:
Where do you hope to take Okay Alrite in the future? What do you have lined up? Collaborations, Events etc?
OA:
I'm just following my heart and playing it out to the fullest. I just wanna get to a level where all of our all facets make sense (distribution, production and marketing). At this moment I am focused on paying our dues. I'm not interested in being the flavor of the month, we have an endless amount of work a head of us and a lot of people to meet and build relationships with. I'm willing and able to climb whatever mountain is ahead of us. Eventually, I'd like to create something so extraordinary and just give back as much as I can. If you wanna own the building, you have to start by moping the floor. As far as events and collaborations go we always have something going on in Philadelphia. But besides that we have a pop-up shop tour in the winter that should keep us kinda busy, I can't disclose too much right now...
Just wanna say thank you to everyone affiliated with High Order!, gotta show love to the family, what's up to Adam from
Hypelg.com
, Janel Abad, Phil, Justin, and One at Made To Order Philly, DJ Phish, Shael at Estetiks, Rodney at
FOE Company
, and
Vanache.com
, the young dude Chris Blum at
Too Legit
, and the dudes at
Airtime
.
Okay Alrite Website Click Here...
Okay Alrite Twitter Click Here...
Okay Alrite Store Click Here...