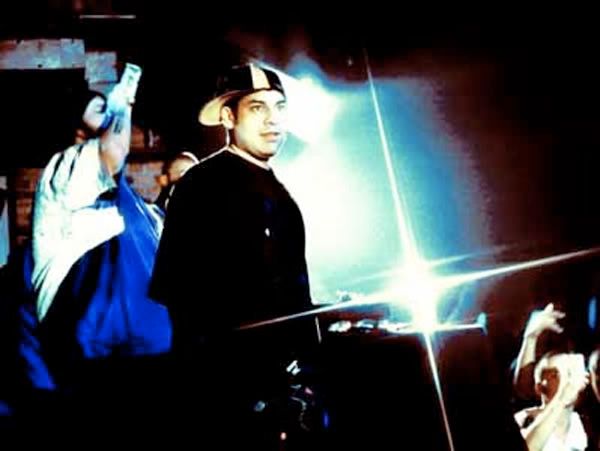 Here's a new video from the
Foreign Beggars
camp where they give a sneak preview of how a track is laid down with
DJ Nonames
also giving a lesson in how he puts the cuts on top of the songs. The video is a great example of what the guys are all about – they love having fun, but when they drop their tracks, they show their serious talent.
Foreign Beggars
have finished recording their new album "United Colours Of Beggatron" due for release early October 2009. Featuring production from
Noisia
, Dagnabbit, Ghosttown, DJ 2tall, King Knut and Rednaz plus appearances from Guilty Simpson, Phat Kat, Dubbledge, Jehst, Kashmere, Dr Syntax, MC Badness, Devlin, Audra Nishita, and Ben Sharpa this is a truly international genre crossing monster of a release.
They're soon to shoot the video for the lead single Contact (with D'N'B stallwarts Noisia on production) with
Tony Truand
(who shot the Hit That Gash!! video). 'Contact' was recorded at Noisia's studio on Groningen as part of a series of collaborations including this...
There is also a remix album in the works, so far Noisia, Machine Drum, Onra, Goth Trad, Gifted and Blessed, Floating Points, Bar 9, Om Unit, Paul Pre, and Ranking Records are lined up. Look out for the new Beggars live set featuring some new tracks from the album at Glastonbury Festival Bassline Circus (on the sunday) and also at Secret Garden Party.
DJ Nonames
'Strictly Grizzness' mixtape is out now and available at
www.dentedrecords.com
. He also executive produced the new Kyza album Hots of Smirnoff due for release 17th July which is a slammer of an album. Follow the Beggars movements @
www.myspace.com/foreignbeggars
www.twitter.com/4NBeggars
www.reverbnation.com/foreignbeggars
As the guys say, "We got a whole lot of hype, a whole lot of stripes" – and it's clear to see why. Let the single take you up to the top of the rollercoaster and then hit the album for the full on loop-the-loop! It's about to go down, so make sure you're part of the spectrum of the United Colours Of Beggattron!