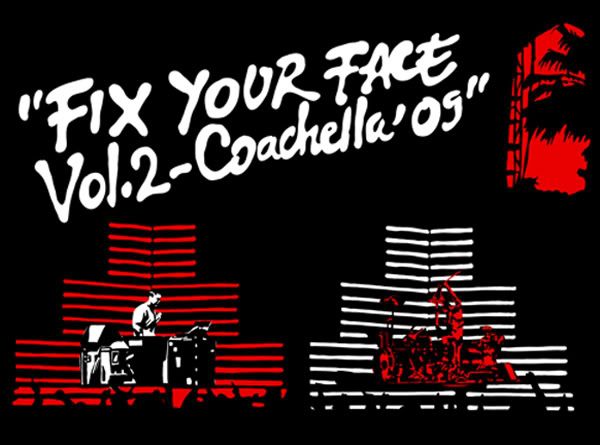 DOWNLOAD / DJ AM & TRAVIS - FIX YOUR FACE VOL. 2 MIX
So with all the things that have been going around this week with the tragic death of DJ AM, it reminded me of the 'Fix Your Face' mixes and shows that he put together with Blink 182 drummer, Travis Barker.
This incredible 50 minute long download combines and mixes the talents of these two great artists. DJ AM puts his mixing skills to good use whilst Travis drums over the top! Great combination of beats and songs, this mix contains everything from Justice, Bloc Party, Daft Punk and White Stripes to Metallica, Nirvana, The Beatles and Jay Z!
So
grab yourself a copy
, listen and pay tribute to the guy who certainly span some dope records in his time!