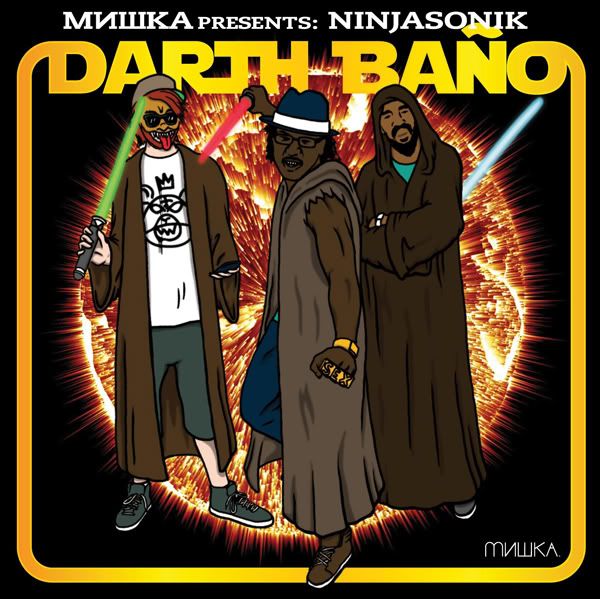 Download Mishka Presents Ninjasonik: Darth Baño Mixtape (Click Here)
Ninjasonik
has always been known – and liked – for their left of center music that falls somewhere between Digital Underground and GG Alin. First it was art school girls now it's Mexican Star Wars. The rap-slash-indie-slash-punk-slash-electronic outfit from Brooklyn is back at it again but this time with Telli the rapper's alter-ego Darth Baño.
This time Darth Baño is in the form of a mix in conjunction with native BK neighbors
Mishka
. The mix features an all-star cast of musical guests such as Spank Rock,
Theophilus London
,
The Death Set
, Blaqstarr, Hollywood Holt, Johnny Nelson, Zakee Kuduro, and many more. highlights not only the musical genius of Telli, but also the vast and highly eclectic influence of Mishka Darth Baño silences anybody who thinks
Ninjasonik
only knows how to write songs about tight jeans and the internet. It's a mixtape, better yet an album, better yet a movement. Get involved.