So this month's High Order! interview is with skateboarding & photography legend,
Bryce Kanights!
We enjoyed watching his
recent videos
with nemo entertainment so much that we decided to contact the man himself to see if he would answer a few questions that we fired over to him.
We really appreciated the fact that, although he's been an extremely busy guy this summer, he managed to find the time to write up some real in depth answers for us. We've also fed in some of Bryce's photography that he's shot over the years in amongst the interview plus a short trailer video for the re-release of Sick Boys that he talks about later on.
This interview is both for those who are aware of Bryce and his work and for those who aren't. If your the latter of the two then hopefully this interview will serve as a way of getting to know a little more about this living legend! Find out what make Bryce tick and learn what he has done for, and how he's contributed to the growth of skating and photography alike. Enjoy...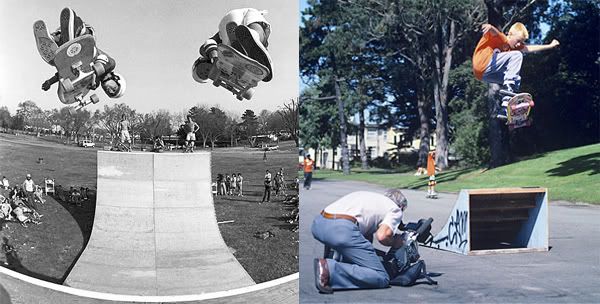 HO:
Hey Bryce. So first off, At what age did you first get into skating and photography? And which one of the two came first?
BK:
I was introduced to skateboarding at the age of 12. From there I began to progress and become totally dedicated to skating and the freedom that it provided me at the time. Skateboarding allowed me to escape the pressures at home (my parents divorce) and get around the city (San Francisco) when I was too young to drive. My skateboard was the magic conduit and vehicle that opened my eyes to the world and fostered so many friendships that still continue to this day.
Photography came a year or so later for me as a hobby at first. As my interest grew with inspiration with the published photos in
Skateboarder magazine
, my father gave me a used Nikon SLR camera for my sixth grade graduation. From that point onward, wherever me and my friends would skateboard, my camera was usually along with me for the session. My first published photo was a full-page "Something Else" image in
Thrasher
in February of 1982. I began to shoot professionally around 1984.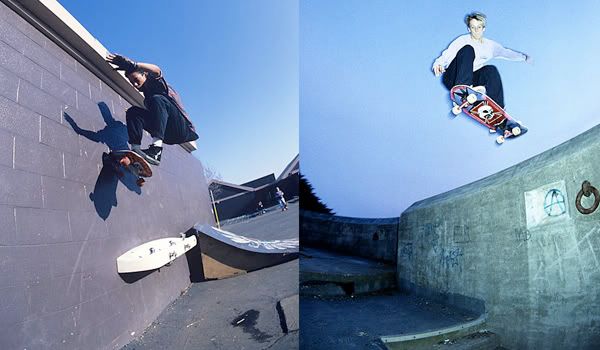 HO:
Would you say there's a big skate scene at where you currently live?
BK:
Yes, Portland has a very thriving skate scene. The city is very liberal and open minded to skateboarding and it culture overall. The DIY efforts at
Burnside skatepark
really opened the city officials' eyes at the time (1990) and as a result many years later, Portland is the first American city to embrace a proposed plan citing 19 individual skateparks throughout the city within the next ten years. I'm very happy with my decision to move here two and a half years ago.
HO:
With your time spent at Thrasher and various other skateboard magazines, what was the best part about working for them?
BK:
Well, the hours spent putting together a magazine and shooting skate photos are tough and long. You never have weekends off and the process seems to just roll into one constant cycle. By far the best aspect of magazine related work is the travel and the new and exciting spots in which you get to skate and experience.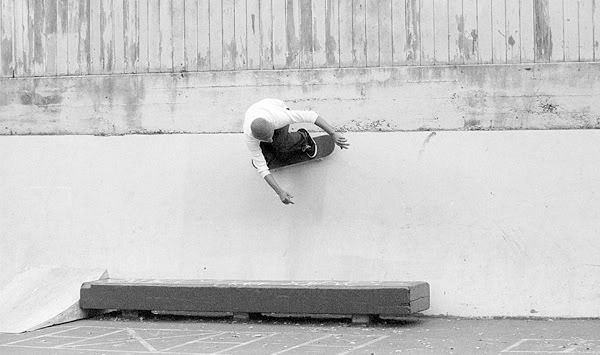 HO:
What's your most memorable experience harking back to your early days of skating with
Tommy Guerrero
,
Mark Gonzalez
and the rest of
The Sick Boys
?
BK:
Those days really provide a profound memory to me of a time when street skating was a new frontier and free for the taking. I mean, we had the entire city and specifically downtown SF to ourselves without security or skatestopper devices whatsoever. We spend days on end skating and discovering new spots. I was a great time to be a skateboarder, despite the lack of sponsorship dollars back then. The progressive freedom was really what motivated us.
HO:
If you didn't take up skating at a young age, do you think you would still be working as a photographer today?
BK:
I really don't know about that. I've always be inspired visually with images and art, but my life and involvement as a young skateboarder really provided the spark to emulate the images in the magazine and shoot my own photographs. Who knows? My life could be drastically different without the introduction of that little rolling plank long ago.
HO:
Out of all the photo's you have shot over the years, is there one in particular that sticks out in your mind as being your favorite? Or perhaps a favorite magazine cover shot?
BK:
To pinpoint one specific image from my archive that stokes me is a very difficult process. Many of them hold meaning of evolution and progress, or an important place in time or event, or reflect a specific skater's style, etc. I cannot nail down one image, so have a look at my website and decide for yourself and me both.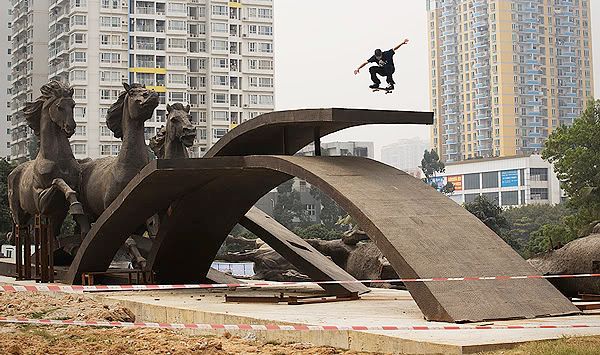 HO:
In your interview videos that have recently been released, you strongly express you feelings towards skating and describe it as more of a lifestyle or way of life rather that just being a sport. Describe what skateboarding really means to you....
BK:
Straight up, skateboarding is freedom. Through my years of skateboarding it opened so many doors in my life and paved a DIY path of opportunity. It is a way of life and as a skater you do it for fun, friendship and creativity; and in the end skateboarding doesn't owe us anything.
HO:
Who are some of your favorite skateboarders out there at the moment? And do you find yourself following much of today's scene?
BK:
I follow today's skateboarding quite closely and the current and upcoming skaters that I feel are carrying on the torch of progression and style are, but not limited to:
Dennis Busenitz
, Chris Cole, Justin Brock, Grant Taylor, Silas Baxter-Neal, Rick McCrank, Brian Anderson, Kevin Kowalski, Andrew Langi,
Andrew Reynolds
, Taylor Bingaman, and Mike Anderson.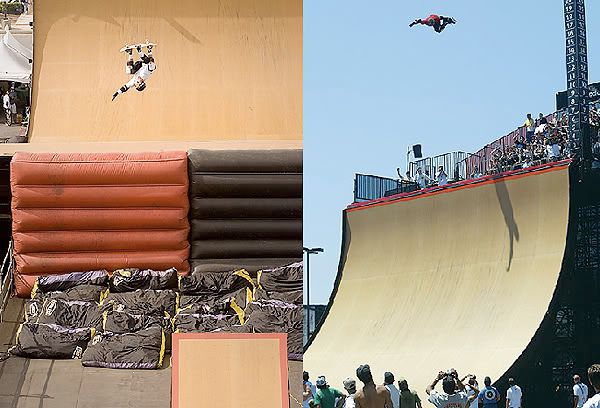 HO:
So what's next? Do you have any interesting projects lined up soon that you want to tell us about?
BK:
I always seem to have projects on my plate, but none of them that I can disclose right away at the moment though.
HO:
Lastly, define what skateboarding means to you in five words....
BK:
Skateboarding is life, not sport.
Once again, thanks to Bryce Kanights for answering our question despite his heavy work load this summer! You can find more of his work by
clicking through
to his site! Keep an eye out for more exclusive High Order! Interviews coming soon...