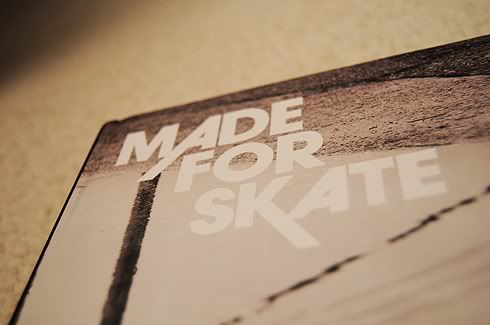 Check out this new book that i managed to get a copy of.
Made For Skate
basically documents the history of skating and focuses on a timeline of shoes that have accompanied the sport right from skating's humble beginning right through to present day. I'm not generally a book sort of guy, but this one caught my eye.
"There used to be a time when you could spot fellow skateboarders by looking at their shoes. You knew it right away – the telltale ollie holes on the sides, the worn down soles, the frazzled laces. You made eye contact and exchanged a knowing nod or a quick what's up. A little Fight Club moment at the corner store."
Many thanks to our good friends over at
Urban Industry
for the hook up on this one.