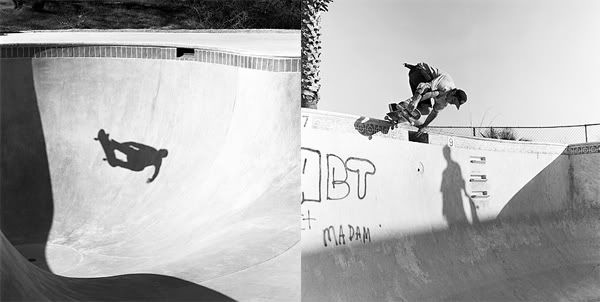 This is another great video that I found this evening. Lately I've found myself trawling through Vimeo watching hours of video, there's so much out there and not enough time in the day to watch them all. Some of the pieces are so inspirational. I will be posting up some of the best ones that I find.
This short video takes you into a day with photographer,
Bryce Kanights
. Insights, perspectives, personality and passion. Heading around with amateur skater, Kevin Kowalski, they both head to NE Portland to grab a photo at a secret backyard pool.