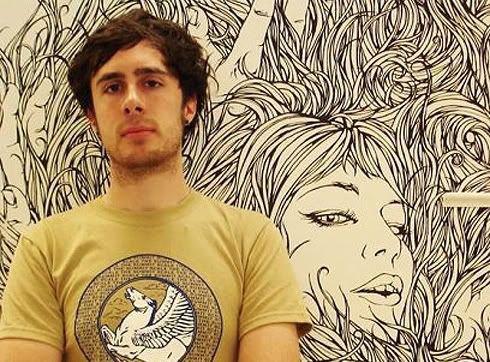 This week we chatted to London Based Illustrator,
Dan Mumford
. Known for expressing his darker side when working with such bands as
Gallows
, Mumdance and Evil Nine his pieces are riddled with intricate precision and detail. Dan has also completed work for Digital Arts Magazine, The Guardian, FORD plus
Daydream Network
and is certainly building himself a solid reputation.
He's definitely one to keep a close eye on, his work is truly unique. He took the time out to answer a few of our questions...
HO:
Firstly, A little about yourself...
DM:
I'm Dan mumford, living in Bethnal Green central London, I did a foundation in art and design followed by a three year degree in illustration.
HO:
So when and how did you first become interested in art? How long have you been drawing?
DM:
Its a classic answer, but completely true, I was always drawing as a child, anything sci-fi or comic related always interested me, so naturally I was drawn to that world as I grew up, it was really the main thing I was good at in school as well.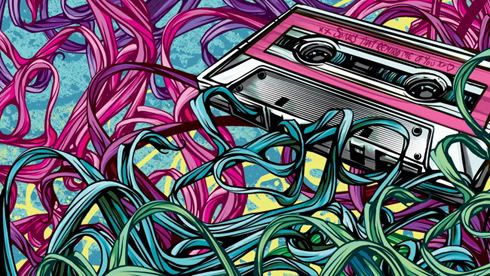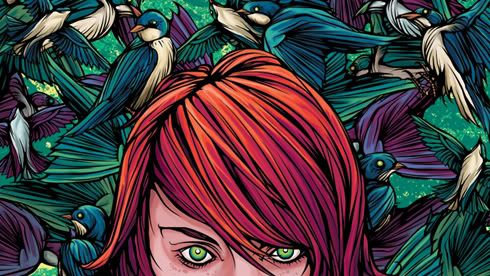 HO:
Who/what would you say are your main influences?
DM:
I would always say
Alfons Mucha
, and I take a lot of influence from 80's era sci-fi and horror films, things like aliens, big trouble in little china, the terminator..a lot of what I do comes from my fascination with that world, and marvel/dc comics too.
HO:
What are you trying to do to people with your art?
DM:
Haha, thats a strangely worded question, I'm not really trying to do anything to them! but I do like to try and confuse people a little, to the point where they have to study the artwork.
HO:
What is your favorite piece of work to date? And for what reason?
DM:
That I have done? Francesca, a line drawing I did three years ago, it was just so innocent and done with no intentions whatsoever, and its really quite different to most of my work, I cant seem to do anything I prefer to that..one day maybe.
HO:
Obviously all of your work is different, but how long would it take you to complete your average piece of work?
DM:
Two to three days at the most, sometimes one, it really does depend on the complexity of the piece!

HO:
Fast forward to a years time, where do you hope to be?
DM:
For the time being I just want to expand in every realm I am working, bigger clients, bigger jobs, more prints etc. But for the long term I have a few business ventures that will hopefully go somewhere a bit more substantial.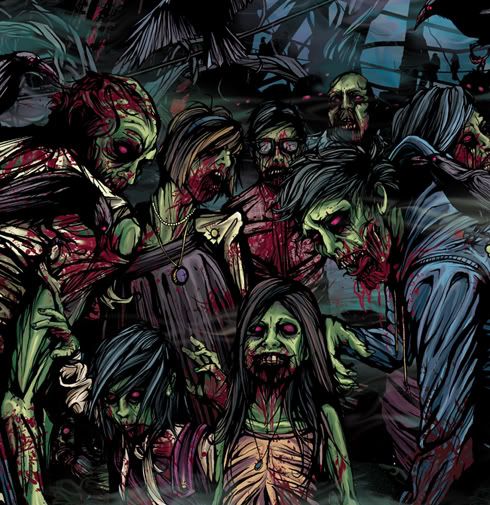 We're going to try and bring you a monthly artist/photographer review so keep them peeled for that! Thanks again to Dan for taking the time to do this for us, more of his work can be viewed
here....