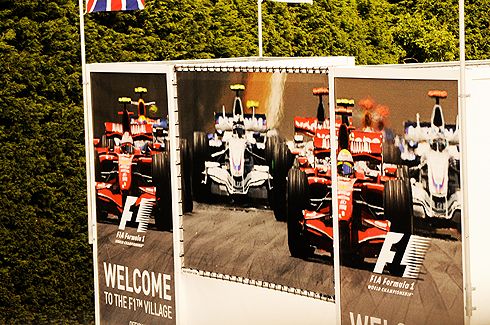 So I managed to get up to
Silverstone
last weekend to watch the three days of
British F1 Grand Prix
that took place. The event was amazing, I've been there before but to be present at the largest event of this years racing calender was just something else. The atmosphere was unlike anything I had ever experienced before, hairs on the back of your neck style, over 345,000 people attended over the 3 days!
Sadly, not the most exciting race this year, fairly uneventful but you know what....I couldn't care less! I was there and thats the main thing, especially with the uncertainty of next years british grand prix and it's proposed move to Donnington Park. Bad luck to Jenson, would have been good to see him win here but Vettel was simply unstoppable.
Some 700 photos taken over support races, F1 practice, qualifying and raceday....here are some of my favorites.