BIG weekend just gone.
Nike iD
first off then a quick trip by The Reset. First stop was Niketown where we hooked up with Adrian who helped us put together some more custom kicks. Its addictive, trust me. Nike Air Stab was the choice of this trip, with its classic silhouette lending itself well to the array of different materials and colours we had to play with.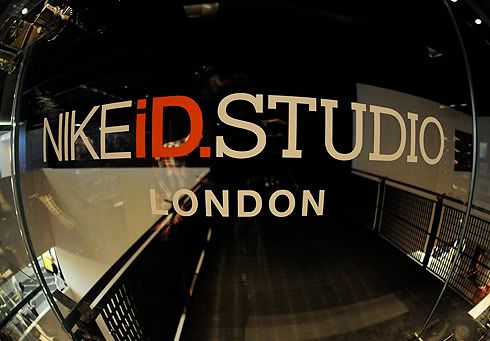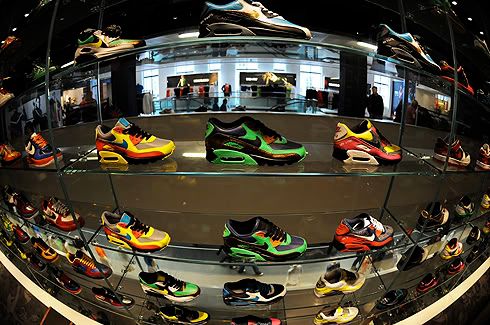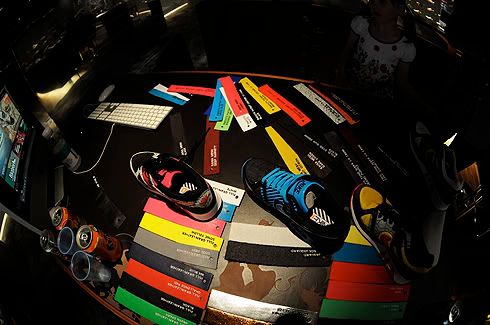 Spotted a few new things since our last visit, artist Dunk High's from the likes of SheOne,
INSA
and
D*face
to name but just a few. Slight disappointment with the Nike Air Max 90 Currents being unavailable, but we're re-assured that they will be back shortly! Thanks again to Adrian at NikeiD, we'll post images up of the final pieces when they come through in 4 weeks time...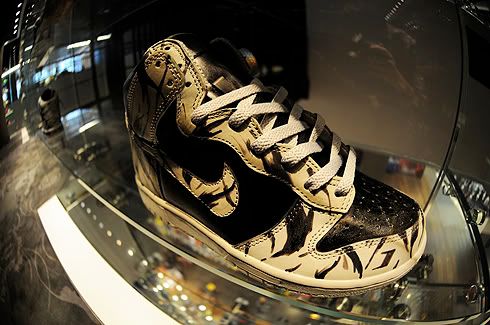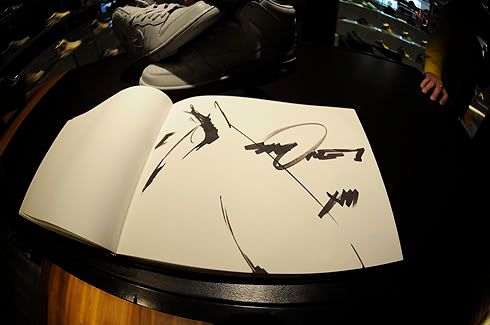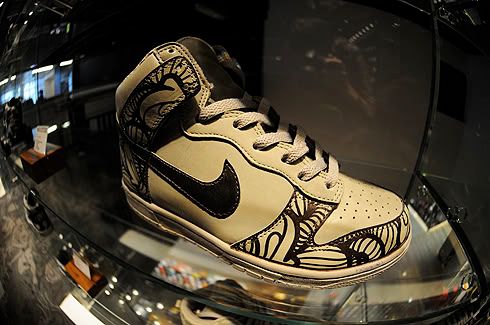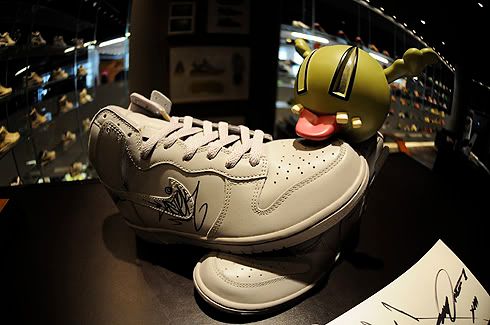 Next stop was
The Reset
which took place at
Nike 1948 Space
, Batemans Row, Shoreditch. Real good atmosphere there, although we were told by many that it was a lot busier through the Saturday when the event opened. You may have seen the image of the queues for the Nike Air Yeezy release, well apparently people had been there since Thursday camping out. That's what it takes to cop yourself a pair unless you want to pay crazy prices buying a pair on ebay.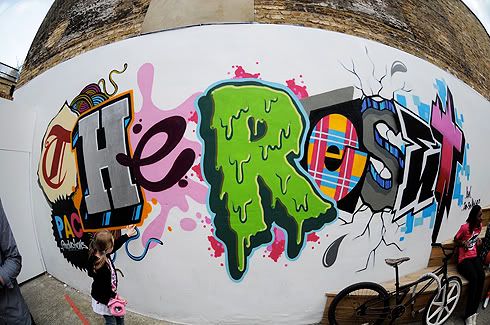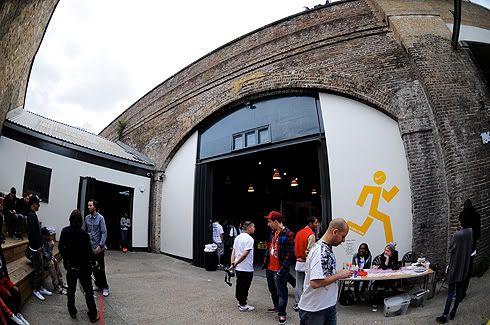 Saw some good brands coming through. Charlie from
A.IN.T
offering up a tight range of water based print tee's and crews, Alex from
ALL CAPS
bringing along their fresh new collection of tee's these being some of the best I saw there.
PAC
pulled together some strong designs as did
The Devoted
.
Second Son
were another stand out brand for me with their slightly more established and polished array of products.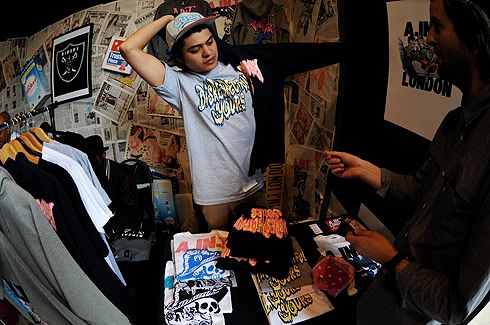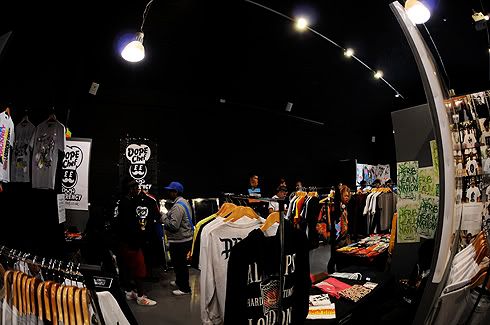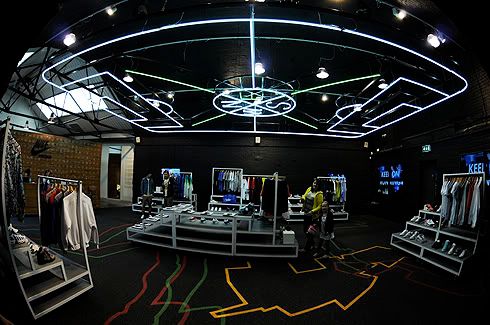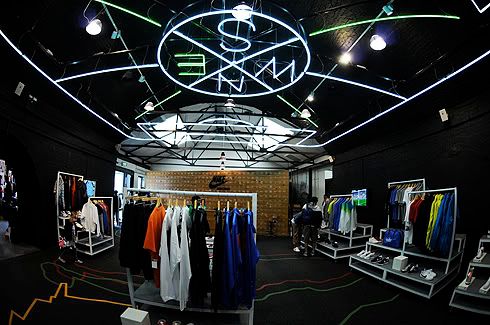 I've been told The Reset should be taking place quarterly or at least twice yearly. I've got to say that it works. It offers a handful of the smaller and more interesting UK brands, some of which have no real distribution, the opportunity to showcase and ultimately sell their work which is something thats needed in my opinion.
Out to all that were involved, the brands, Alex
(ALL CAPS)
, Charlie Crocket
(A.IN.T)
and Greg, Matt, Witts
(BNTL)
.