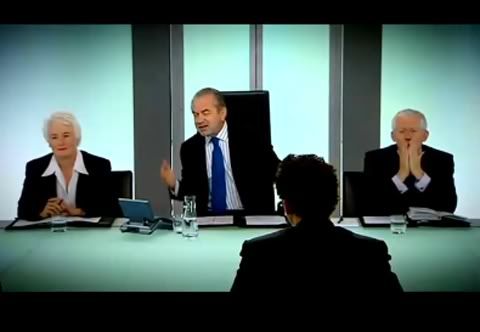 Saw this over on
Vice
yesterday and thought it was absolute genius! This is what they had to say about it...
"Everyone likes The Apprentice and they have done for years. However, perhaps the format is starting to look a little tired. Alan gets angry, they get fired, blah blah capitalism blah. No doubt with this in mind,
Cassetteboy
, the cut-and-paste dilettante, has reimagined the show in his own way. OK, so all he's done is cut it all up so it makes Alan Sugar look like a weirdo, but it's damn funny and looks like it took an eternity".