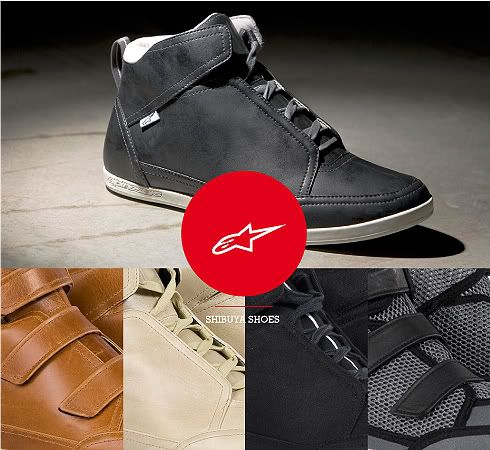 So I want to look a little more in depth at products that are being released this season and thought that there's no time like the present. Our good friend Eden over at
Alpinestars
gave us the heads up on a new product release this week....
The Shibuya Shoe
.
I saw these shoes today and I was pretty impressed to say the least. The shoe is extremely clean, subtly branded and makes use of premium waterproof leathers, canvas and mesh. A definite mixture of many styles and influences, from Japanese high fashion, Basketball & Alpinestars' strong connections with motor-sport, all fused together and brought to you in one shoe. I've been told that these shoes even incorporate extra protective materials which, again, has come through from Moto GP. However they still wouldn't recommend that you use these whilst riding your bike round Laguna Seca at 200 mph!
Quite a brave and bold move for
Alpinestars
to release something, that is in my opinion, very different to any previous product releases that I've seen from these guys. This is definately a good thing though. Talking on a general level now, brands need to occasionally release an item that gives people something to talk about, to almost step outside of the box. An integral part of growth and diversity is to detach themselves from the comfort zone and boundaries to which they normally adhere to, and this is what Alpinestars have done with the Shibuya. Obviously things can go two ways at this point, people can either embrace the change or feel alienated by the new product and reject the brands attempt to mix things up. This is definitely not the later of the two and I've already started to see a good response from various blogs and brands from around the globe.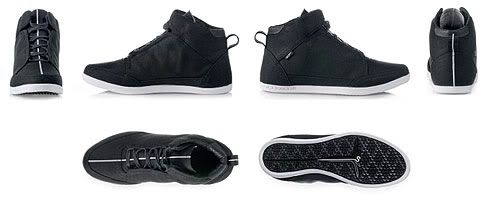 Here's what Alpinestars had to say about the shoe:
"Alpinestars' footwear legacy has paved the way for the emergence of Alpinestars latest innovation: the Shibuya Shoe. Inspired by the retro youths of Japan, the Shibuya was inspired by the styles often seen on cosmopolitan scooter and moped enthusiasts, and fused with basketball footwear designs. The Shibuya is offered in a variety of textures including waterproof and leather designs. The lightweight canvas and breathable mesh options are applicable for summer months. All of these constructions are available in lace and Velcro versions and offer protective comfort without sacrificing freedom of personal style."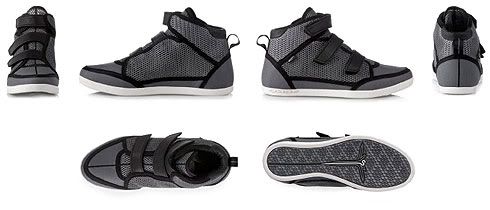 Judge for yourself, but I think the
The Shibuya Shoes
and
Alpinestars
themselves are one to keep an eye on in the coming months for sure.