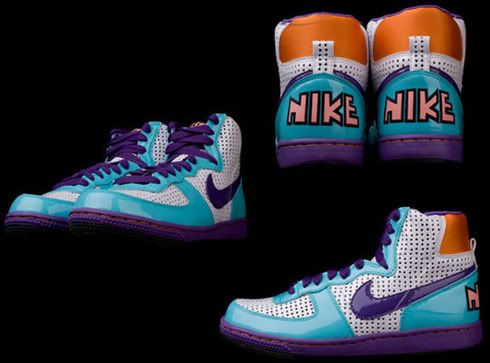 Check out these sneaks I saw whilst making my daily browse through the hype blogs. Its all about the cyan/purple colourway at the moment, just check out the High Order! logo for instance, you saw here it first!
A pretty nice new Nike Terminator Hi Quickstrike has been released. It comes in a white/turquoise/purple/orange colorway with a triangular perforation on the white leather. The turquoise comes in patent leather, the purple in leather and the orange on the heel looks like nylon.
The Nike Terminator Hi Quickstrike is now available at
Shelter.
Source:
Hypebeast