So you may remember a
post
that I put up from way back in December, documenting the first in a long line of organized events that will be going on this year, run by
SCCV
, sponsored by
Rockstar Energy Drink
and documented by
EZO
and High Order! The trips are going to involve skatepark run events (hopefully monthly) around the country, with the first taking part at the Skaterham Skatepark in Caterham just over a month ago.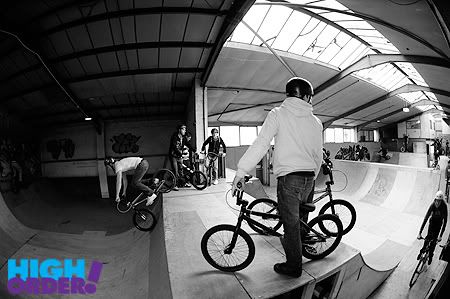 Backing this up, the second installment took place this Sunday at
Unreal skatepark
in Sittingbourne, Kent. As with the first, some crazy stuff going down. Possibly a little too packed due to its popularity, but this was overcome as everyone found their feet! Tight little set-up with two main boxes, linked with vert walls and spines...enough to suit everyone.
So below are the snaps from the day, the full photo set can be seen by making the jump to my
flickr page
. Hopefully I might try and get together a short video section at the next event to accompany the photos, we will see...