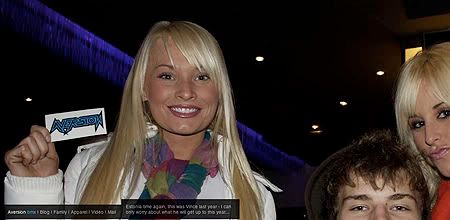 So this is the next installment for the BMX movie marathon, equally as good as yesterdays flick from
Retribution
, however put together in a slightly different way. It reminds me a lot of some
Mad Decent
videos i've been seeing lately, a mix of riding, partying plus random samples and clips.
This one is by Sean from
Aversion BMX
. Nicely edited, I can really appreciate the time taken to put this sort of video together from personal experience of making my own. Take a minute or two out to check their
site
, huge selection of team rider videos with nice photography and design to boot....So you know what to do, sit back and hit play.