So first of all...welcome to the family Inie! You guys have now got an ever bigger reason to check back and read more often, some big posts coming your way in the next few months from our new London based writer!
Secondly our good friends over at
EZO
have just launched their new site....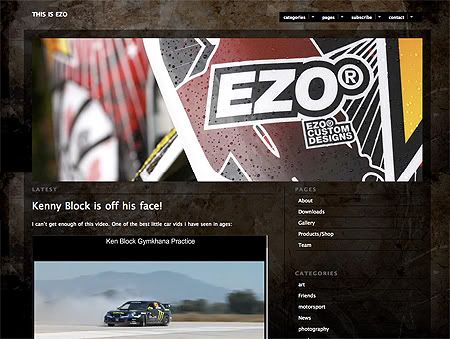 Some of the functions are still innactive, but it gives you a good idea of what these guys are all about.
"We are a group of friends looking for a creative outlet. Buzzwords grind our gears. We're not trying to 'revolutionise the action sports market', 'take a stand', 'make a point', or spew opinions and pretense over you! What we aim to do is create limited-run and totally bespoke items that we wouldn't mind dirt-biking, FMXing, BMXing, skateboarding or snowboarding in. Simple as."
Take a minute out to go take a look at their
site
and keep them peeled for the full launch taking place in the next couple of months.