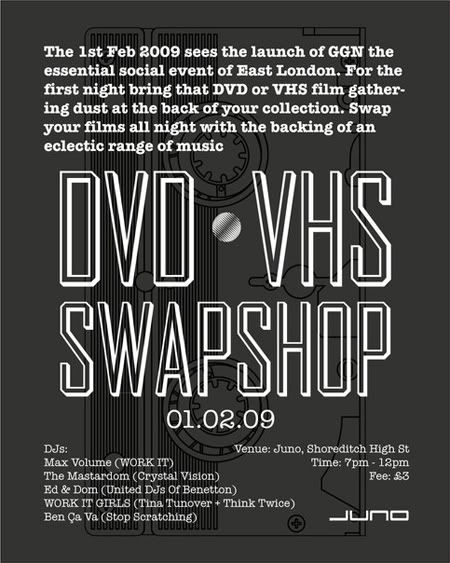 Our good friend Ollie (
BNTL
) has just set up a new concept under the name of GOT GOT NEED! The idea being that special events and nights are organized to provide a music orientated environment in which people can swap items that relate to the pre-arranged theme of that night.
Launch night takes place at Juno, Shoreditch High Street on February 1st, where the swapping theme will be DVD/VHS. Music on the night will be provided by your favourite djs...
The Mastadon (Crystal Vision)
Max Volume (WORK IT)
Ed n Dom (United DJ's of Benetton)
Ben Ca Va (Stop Scrathing)
Tina Turnover & Think Twice (WORK IT girls)
The entire night is gonna cost you a mere £3, so it's definitely got to be worth a trip down there to see this new concept for yourself! More info on the event can be found
HERE..