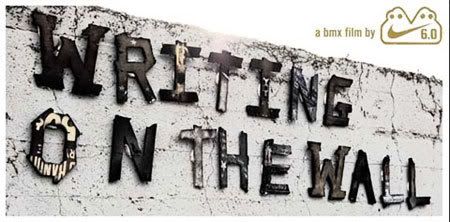 Right, so this is for the ones that haven't discovered this already and if you do fall under that category, then you're in for a treat! Available to stream or download, Nike 6.0 offer up this full 30min BMX movie!
The four-man crew of Garrett Reynolds, Dennis Enarson, Nigel Sylvester, and Mike Spinner spent over a year living out of suitcases to film the first Nike 6.0 BMX movie, Writing on the Wall. From 4-wheelin' to 4-star, ditches to public parks, the 6.0 crew scoured the corners of the Earth to discover the undiscovered and lay down new lines.
View & Download here...